More than ever, consumers vote with their dollar—buying from businesses that support sustainability, fair labor practices, and environmental stewardship. This is particularly true for Millennials and Gen Zers, i.e. 20- and 30-somethings who enjoy hot and iced drinks very much, thank you.
Highlighted here are some of our coffee and tea partners that have made social and environmental responsibility part of their business models.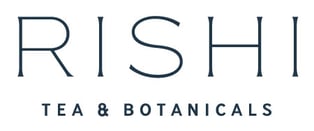 Rishi works directly with the farmers who grow their products. By removing the middleman, they're able to build long relationships with skilled growers and provide them with equitable prices for teas and herbs.
And by paying prices five to 10 times above commodity, directly to farmers, Rishi incentivizes sustainable, organic agriculture and offers stability to their artisan partners. (95% of Rishi products are certified USDA organic.)
---

Peace Coffee is a Fair Trade OG. For almost 40 years, they've been a leader in developing strategies and best practices for ethical coffee importing.
By partnering directly with small-scale farmers outside the U.S. and roasters inside the U.S., they've been able to build a self-sustaining coffee trade system that prioritizes equity for farmers, roasters, and the communities they live in.
---
Minor Figures products are 100% carbon neutral. By investing in clean energy initiatives in Vietnam and Peru, the company is able to completely offset all emissions they produce as a company, effectively neutralizing their carbon footprint.
---

Intelligentsia invests ongoing effort in developing direct trade partnerships with the coffee growers they buy from. Over the last 20 years, they've built multiple strategies to ensure risks and rewards are shared by both grower and purchaser. By building these long-term relationships, they maintain both the quality of their product and fair outcomes for farmers.