With summer approaching, your iced-drink sales may be about to take off. Iced coffee and tea, nitro coffees, blended-iced drinks (frappes) and smoothies are popular year round, and even more so as the weather heats up. You can expect your ice machine to start working overtime.
We know that cold coffee is an effective way to convert younger drinkers—with Millennials driving the cold coffee revolution in the U.S. And iced drinks are great for profitability, too—with as much as 50% of each drink's volume consisting of ice. Providing the lighter flavor that younger coffee drinkers often crave means you're using less product.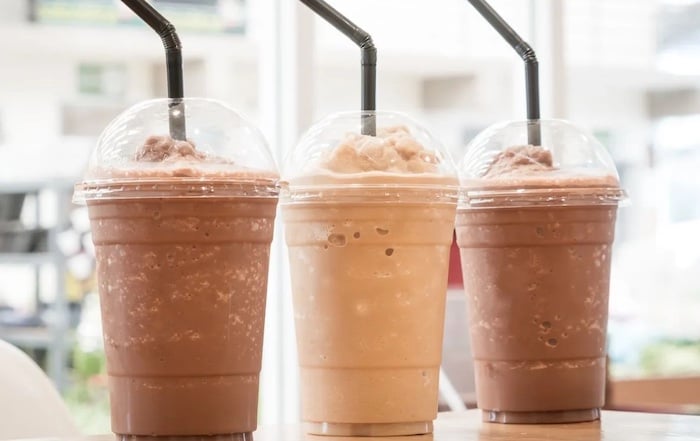 Your costs/margins:
The typical smoothie or blended coffee beverage retails from $4.00 to $6.00. And then there are the add-ons—an extra shot of espresso, fruit, yogurt, protein or vitamin powders, or syrups. While the cost to make the drink is often under $2.00.
Control inventory and increase profitability:
Make sure you know your recipes and that your staff is following them. Dollars can go down the drain when an 20-ounce drink is made for a customer who ordered a 16-ounce drink and the extra product is thrown away.
Appeal to customer tastes when marketing cold drinks:
Nitro coffee is smooth as can be. Iced drinks are light and refreshing. And fruit smoothies can be highly nutritious. Be sure to use affirming language like this in your advertising and menus.
If you really want to be on trend and increase food sales as well, you can offer smoothie bowls, which often contain superfood ingredients like chia seeds, flax seeds, goji berries, cacao nibs and hemp protein. Bowls are slightly thicker and heartier than usual smoothies and are ideal for those seeking a more filling meal replacement option. They're about as quick to make as a regular smoothie, too.
The bottom line:
Cold drinks can increase your sales and profitability—and show no signs of slowing down.