These tea cocktails and mocktails are fun and elegant at the same time—and delicious, of course. We've also included a hot-chocolate option to round out the list.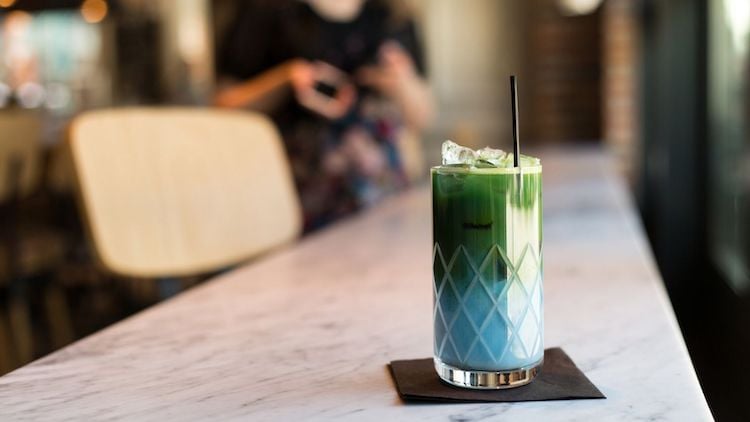 Grey Lavender Martini
Combine all ingredients in a cocktail shaker. Shake without ice to emulsify, add ice cubes, then shake again until chilled. Strain into a cocktail glass. Garnish with lemon twist, and serve.
*Add 2 tablespoons of loose leaf Earl Grey Lavender Tea to 400 ml of gin. Infuse two hours and then strain.
---

Satsuma Matcha Sour
1.5 oz Satsuma Shochu

0.75 oz fresh lemon juice

0.5 oz aquafaba

0.5 oz honey water

1 bar spoon rosewater

1 gram Rishi Teahouse Matcha, sifted

Black walnut bitters for garnish
Combine Satsuma Shochu, lemon juice, aquafaba,
honey water, rosewater and matcha in cocktail shaker. Dry shake.
Add ice, shake, and double strain into a coupe. Garnish with bitters, and serve.
---

Lavender Mint Matcha Fizz
Layer room temperature tea and seltzer in a 16 oz glass completely filled with ice. Whisk sifted matcha with hot tea until frothy. Pour over tea/seltzer mix, and serve.